5 clever products to make mealtimes easier
Kids are grubby eaters! These top mealtime tips and amazing inventions will help you embrace the mess.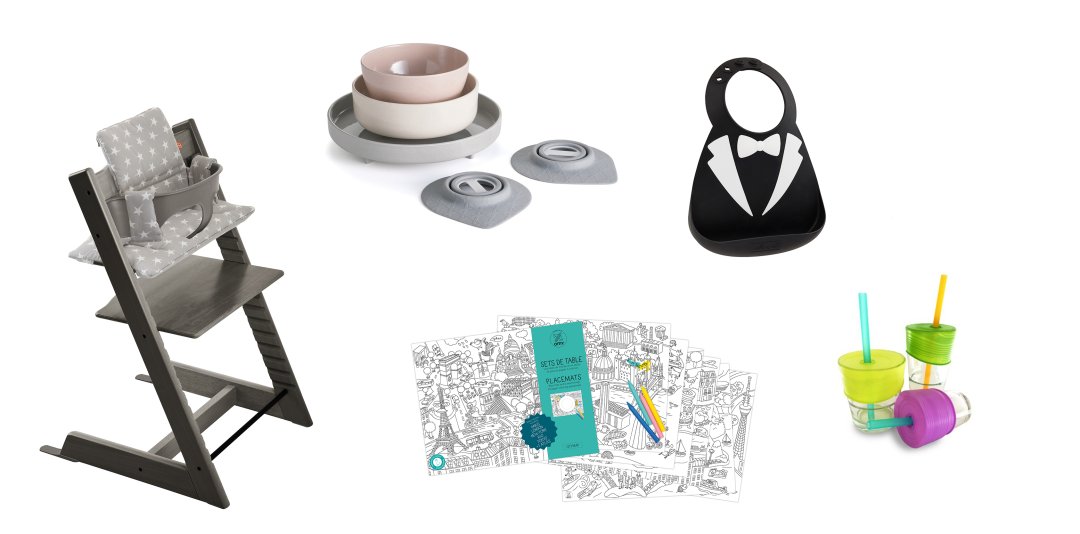 With one-year-old twins and a feisty three-year-old who can't be bothered with superfluous details such as cutlery and table manners, I know a thing or two about mealtime messes. Some days, I wonder if I should just throw on a raincoat and hose the whole house down after dinner.
I realized early on that I could be angry about the mess all day or simply accept my fate and laugh it off. While I do find it harder to giggle on porridge and spaghetti days, I'm able to mindfully mop up mess most of the time.
"Wash the dishes to wash the dishes," wrote the wise Buddhist monk Thich Nhat Hanh in The Miracle of Mindfulness. In other words, instead of rushing through tedious chores thinking all the while about something else you'd rather be doing, focus on the task at hand. Live in the moment. "Sweep up the sticky noodles to sweep up the sticky noodles" is my adapted mantra and it's helped reduce my stress levels significantly.
Pediatric dietitian and mama of two Kathleen Perrone also encourages parents to embrace the mealtime mess. "Children have to learn to eat at some point," she says. "If you let them explore and play with their food and practice how to get it into their mouths, they'll learn those skills and be good at them earlier. My little boy is nearly 18 months old and he eats mostly with a spoon or a fork. He doesn't make much of a mess anymore because he's been practicing for a while."
But how can you learn to embrace it – particularly if you're of the clean-freak persuasion? First off, remind yourself that the spaghetti sauce mural is just a temporary state of affairs. You'll be able to scrub it later, so take a few deep breaths and try to "let it gooooo" for now. (Thanks, Elsa). Just like any other skill, mess acceptance will become easier the more you practice it.
Next, arm yourself with a few key products that will minimize your mealtime anxiety by reducing the amount of mess that's created in the first place. To protect your floor from spills, place a waterproof mess mat under your child's high chair. Simply wipe it down or throw it in the washing machine after a meal and voila! Your tiles are as good as new.
But beyond the humble mat, there are some truly innovative products that can stop messes at the source and make you marvel at the ease of feeding your offspring. Here are six of our favorites, which have all passed The Tot Test for safety, innovation, quality and style. Gosh, there are some clever people out there!
By Sabrina Rogers-Anderson